Florida Surgeon General: mRNA Covid vaccine not recommended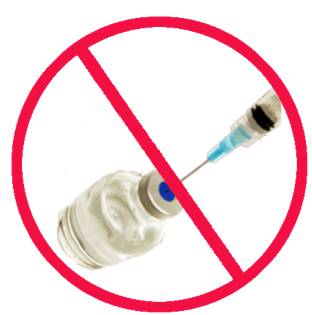 The Florida Surgeon General recommends against vaccines if they are the mRNA Covid variety. This recommendation applies to children and men age 19 – 39. In this regard, Florida is following The UK, Sweden & Denmark. This decision follows a scientific study correlating mRNA vaccination and myocarditis.
Summary
Watch the video below. It is less than 2 minutes long and it will help you understand what this web page is all about.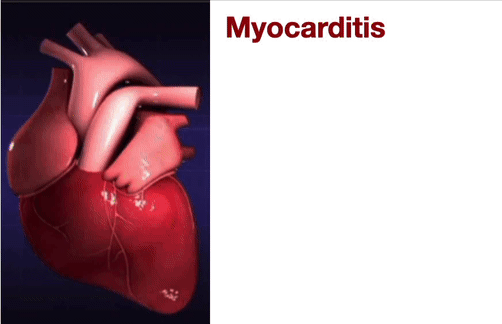 Medical literature shows that the risk of an mRNA vaccine causing myocarditis can be as high as 1 in 1862 for men aged 18-39. 20% of people with myocarditis are dead within one year and 50% are dead within 5 years.
A study found an 84 percent increase in the risk of cardiac death among young adult males within 28 days of mRNA Covid vaccination.
Considering the results of another study, the Florida government recommends against vaccination of healthy children and adolescents under the age of 18.
Florida Dept. of Health study
The Florida Department of Health conducted an SCCS study to evaluate the risk of cardiac death after vaccination. The advantage of the SCCS  is that matched controls are not necessary because each case serves as its own control.
The study excluded patients with a known Covid infection. That way deaths from things other than myocarditis would not be included in the data.
Infection-acquired immunity
At least 67 percent of young adults now have infection-acquired immunity. Referring to that thought, the Florida Dept. of Health guidance states: "With a high level of global immunity to COVID-19, the benefit of vaccination is likely outweighed by this abnormally high risk of cardiac-related death among men in this age group."
Subclinical Heart Damage More Prevalent Than Thought After Moderna Vaccination: Study
Damage to the heart is more common than thought after receipt of Moderna's COVID-19 booster, a new study indicates.
One in 35 health care workers at a Swiss hospital had signs of heart injury associated with the vaccine, mRNA-1273, researchers found.
"mRNA-1273 booster vaccination-associated elevation of markers of myocardial injury occurred in about one out of 35 persons (2.8%), a greater incidence than estimated in meta-analyses of hospitalized cases with myocarditis (estimated incidence 0.0035%) after the second vaccination," the researchers wrote in the paper, published by the European Journal of Heart Failure.
The above data is from the Epoch Times. Read the rest of the story here.
Heart Attack Deaths Soar 30% in Young Americans, Media Baffled
Baffled corporate media hacks have been left scratching their heads in confusion while trying to figure out why heart attack deaths have soared 30 percent in young Americans since 2020.
NBC's "Today" show reported on a recent study revealing that heart attack deaths are skyrocketing in young Americans aged 25 to 44 years old.
However, the staggering increase ended up puzzling the mainstream media reporters who said "experts are still working to figure out" what is causing the sudden spike.
Unsurprisingly, there was no mention of the Covid shots that were rolled out at the same time as the spike.
The above data is from Slay News. To read the entire news story, click here.
Pfizer to Cash In on Cardiovascular Treatments as Heart Attack Deaths Skyrocket
Pharmaceutical giant Pfizer is set to cash in on new cardiovascular treatments as heart failure cases and related deaths skyrocket around the world.
Pfizer is now expanding into medications for heart inflammation by gaining dominant control of the cardiovascular treatments market.
The company has completed its purchase of Arena Pharmaceuticals for $6.7 billion.
Arena Pharma is a market leader in creating drugs to treat immuno-inflammatory diseases which are often caused by vaccine injuries.
The move is great news for Pfizer's shareholders as investors will cash in on the vascular clotting cases that have been soaring in the past couple of years.
Conveniently, immuno-inflammatory diseases are side effects of Pfizer's Covid jabs.
A side effect of Pfizer's Covid shot is spike protein syndrome, which causes chronic inflammation.
The paragraphs above are from Slay News. Read the rest of this news story here.
Related pages
Most of the information came from an article in The Epoch Times.
Sudden death, the #1 cause of death for under 65's
25 percent rise in heart attack emergency calls among young Israelis after the country's rollout of COVID vaccine
'Sudden Death on a Massive Scale': Top Cardiologists Have a Warning
Peer-Reviewed Study: Vaccine Damages Hearts & Kills Recipients         Watch related video
Tragic: 14-Year Old Vaccine Myocarditis Victim (Related fact from that page: Men 18-24 have a 1 in 1862 chance of getting myocarditis after the second covid vaccine)