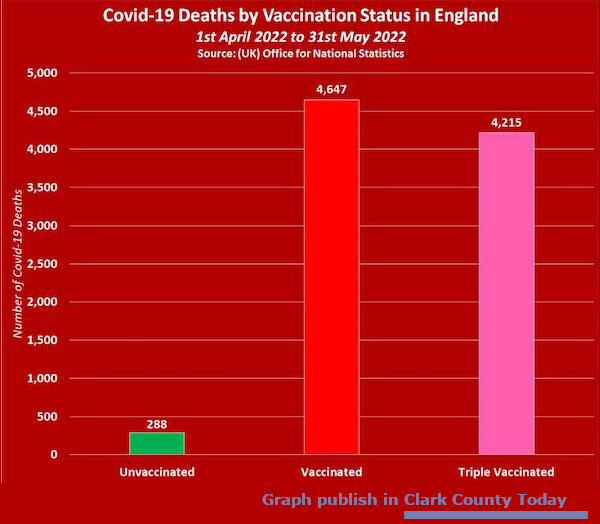 Consider the fact that Anthony Fauci was quadruple vaxxed and then tested positive for Covid 19. Consider that there are way more Covid deaths in England among the vaccinated than the unvaccinated. It makes one wonder about vaccine efficacy.
Vaccine efficacy summary
Watch a summary of this page in the very short video below. It explains very clearly why we know that 94% of Covid deaths in 2 months were among the vaccinated.
Fauci downplays vaccine efficacy
One of the things that's clear from the data [is] that … vaccines—because of the high degree of transmissibility of this virus—don't protect overly well, as it were, against infection. — Anthony Fauci, July 13, 2022.
Life Insurance Companies Note 40 Percent Rise in Deaths
Most of the claims being filed aren't being classified as COVID-19 deaths.