Peer-reviewed analysis reveals more side effects in both Pfizer & Moderna vaccines.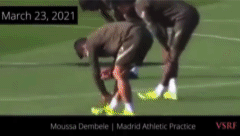 Pfizer trial participants who received a vaccine were 36 percent more at risk of serious side effects. (The study called these serious side effects serious adverse events.) Moderna trial participants were six percent more at risk. This analysis was published in the journal Vaccine after peer review.
Summary
To really absorb the theme of this page, you should watch the video below. It is less than 2 minutes long.
Placebo people offered vaccine
The Pfizer and Moderna trials were expected to follow participants for two years. However, before that happened, those who received placebo were offered the vaccine. This allegation was written in the Vaccine magazine article. So, if you are wondering why the placebo people received so many adverse events, it could be because they also took the vaccine.
Special adverse events of special interest
Severe adverse events were defined as events that resulted in serious conditions such as death, inpatient hospitalization and persistent disability. The study had a subset of serious adverse events called special adverse events of special interest. The list includes acute cardiovascular injury such as myocarditis, severe allergic shock and blood clotting.
In total, vaccinated trial volunteers suffered from 333 serious adverse events per 10,000 participants. That included 139 of special interest. Placebo recipients across the trials experienced 288 serious adverse events. That included 97 of special interest.
Placebo group offered the vaccine
The quotation below is from the Sept.22/22 issue of Vaccine magazine.
The Pfizer and Moderna trials are expected to follow participants for two years. Within weeks of the emergency authorization, however, the sponsors began a process of unblinding all participants who elected to be unblinded. In addition, those who received placebo were offered the vaccine. These self-selection processes may have introduced nonrandom differences between vaccinated and unvaccinated participants, thus rendering the post-authorization data less reliable.
That would explain why people in the placebo group did receive some serious side effects.
Moderna withheld trial data from FDA
A news story from CNN says that Moderna withheld important information about the side effects of their new booster. The article says:
The pharmaceutical company Moderna didn't present a set of infection data on the company's new Covid-19 booster during meetings last year when [FDA] advisers discussed whether the shot should be authorized and made available to the public…
That data suggested the possibility that the updated booster might not be any more effective at preventing Covid-19 infections than the original shots… .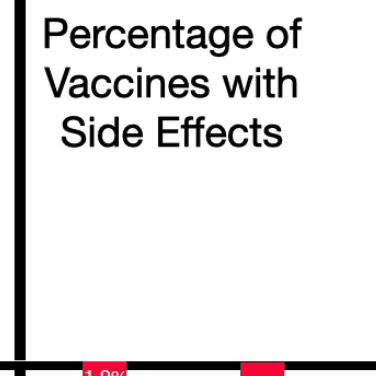 It found that 1.9% of the study participants who received the original booster became infected. Among those who got the updated bivalent vaccine – the one that scientists hoped would work better – a higher percentage, 3.2%, became infected. Both versions of the shot were found to be safe.
Pages related to side effects
Vaccinated at Higher Risk of Serious Adverse Events
CNN: FDA vaccine advisers 'disappointed' and 'angry'